Premium Italian, British and German kitchens for Epping Forest
Welcome to My Dream Kitchen, a premier supplier of bespoke kitchens in Pinner, Loughton, Epping Forest, East London and beyond, SINCE 1998. With over 25 years' experience in modern kitchen design and project-managed installations, we know how to design beautiful luxury kitchens to meet your every need. Our wide- ranging kitchen portfolio concentrates on high class German, Italian & English kitchens, whilst catering for all tastes. And whether you want a rural classic, traditional in frame, modern, or contemporary kitchen, all our products are built to extremely high standards, exuding a superior look and finish.
Modern Kitchen Design
At My Dream Kitchen, we pride ourselves on delivering superior kitchens down to the finest of details. Using Blum for hinges, drawer boxes, and runners as standard, and with lifetime guarantees, our quality is unsurpassable. We have also been very selective in our kitchen brand partners, carefully choosing a wide breadth of British, Italian, and German kitchen manufacture; this range enables us to offer unique styles, uncompromising designs, and again, unbeatable quality for all our kitchens: –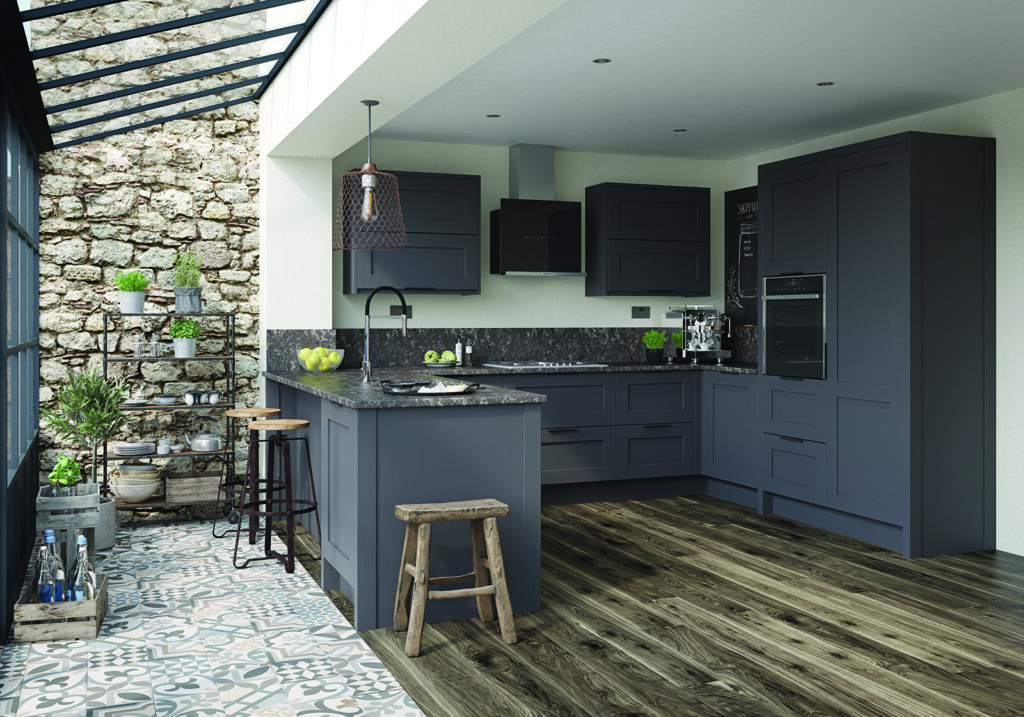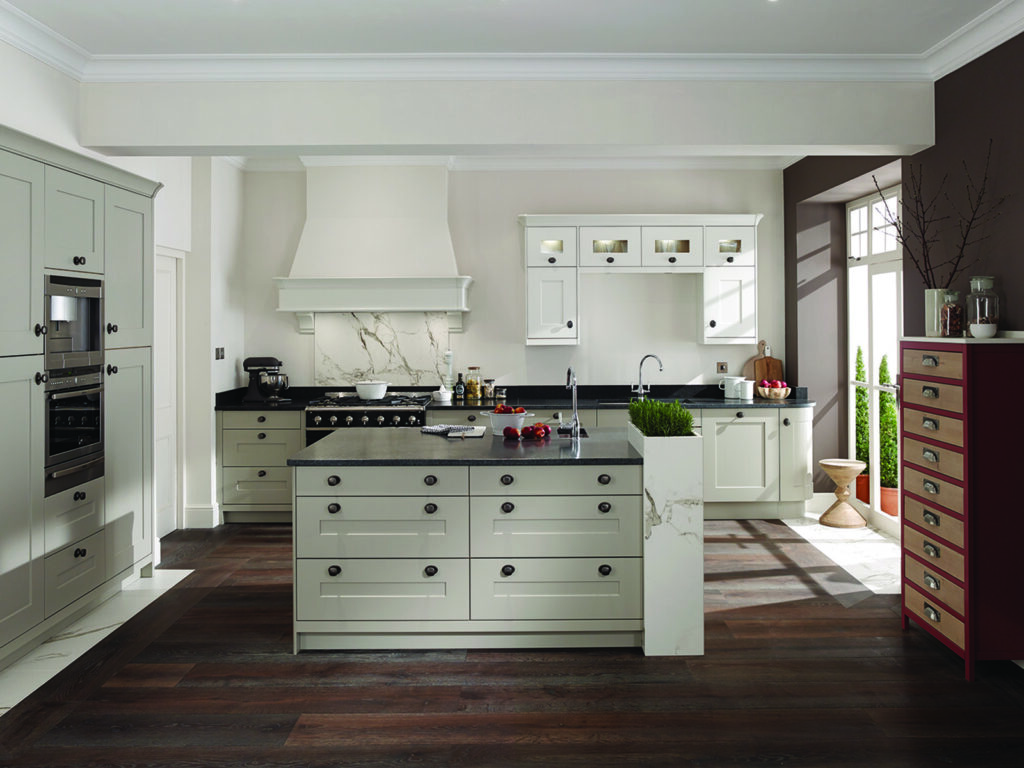 Italian Kitchen Manufacturers
Second Nature offer a beautiful collection of high-quality kitchen doors, panels, and plinth, hand- crafted in Italy. Known for their innovation and stylistic flair when it comes to design, Second Nature doors are available in many beautiful classic and modern finishes including gloss, matt, stone, ceramic, and luxury wood veneer kitchen doors. They offer a high level of bespoke products made just for you, including bespoke sizes, and even depth of colour! Perfectly paired with our unlimited choice of carcass options and intricate finish details, My Dream Kitchen can offer truly personalised Italian designs, elevated further to a supreme standard of finish!
1909 British Kitchens – Bespoke Painted Kitchens
1909 is a British kitchen brand offering a choice of timeless Shaker or contemporary Slab kitchen doors, all built within a traditional, in frame construction and with Oak dovetail drawer boxes as standard. Where most kitchen doors are 18-20mm thick, 1909 offer 24mm solid wood doors, ensuring a high quality, extremely durable finish. Each style can be used as a canvas from which to create a unique and personalised kitchen design. This includes bespoke sizes and colour match options, as well as features in keeping with your intended style such a bespoke pantries, cornices, or intricate beading options for an exquisite traditional kitchen look.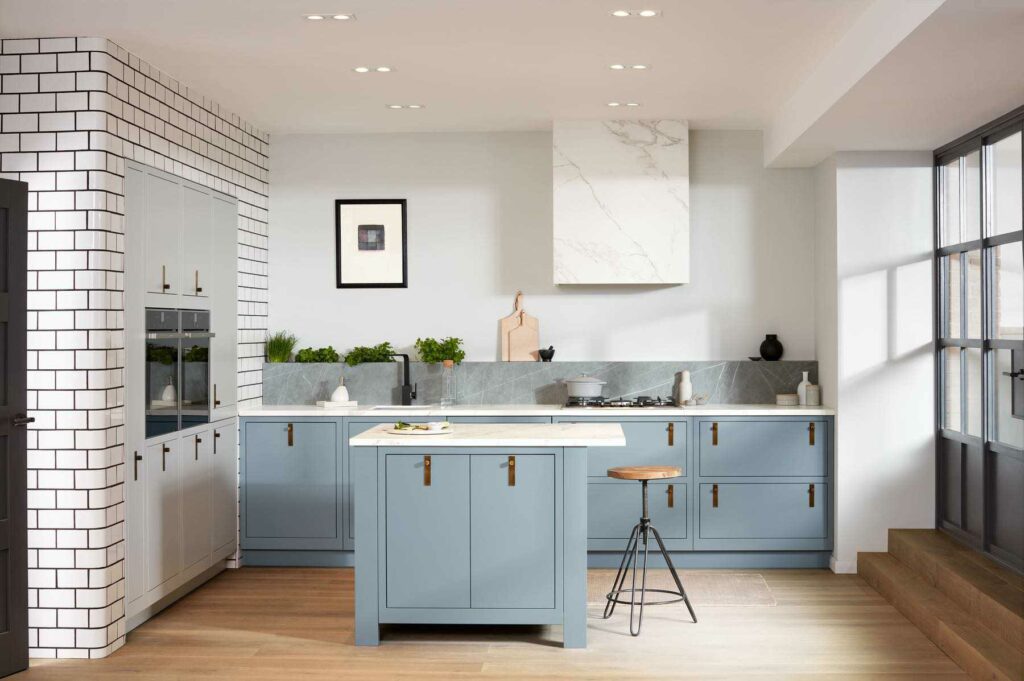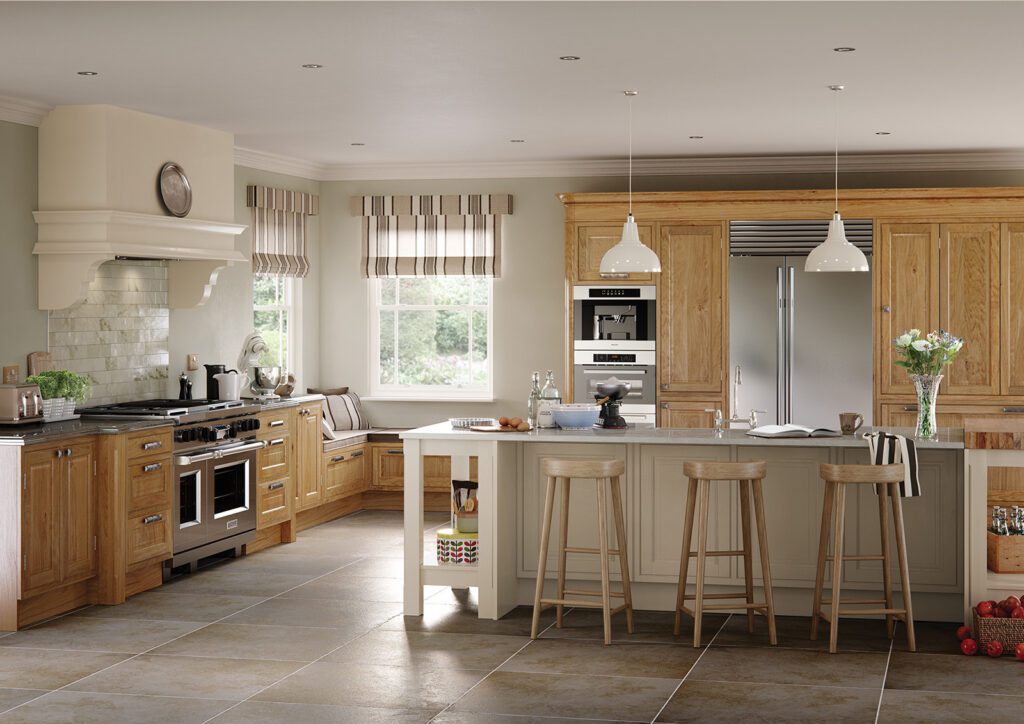 British Kitchens – Aisling Kitchens
Made in Ireland, our bespoke British kitchen offerings from Aisling Kitchens make an excellent choice if you favour the look of traditional in frame kitchens. Bringing personality to the kitchen space, this brand perfectly characterises a handcrafted kitchen, complete with visible butt joins and brass hinges, as well as bespoke size, colour, and accessory options to complete your desired kitchen look. Every Aisling kitchen is custom-tailored to your space, whilst the in-frame construction ensures not only a beautiful kitchen aesthetic but a durable, long-lasting finish too.
Schroder German Kitchens
Schroder German kitchens are a 3rd generation family run business tailored to the middle- top end of the kitchen market. One of the first German kitchen companies to offer 19mm thick kitchen carcasses over the traditional 16mm, Schroder are known for their quality of materials and build, which results in a long-lasting finish. They also stand out for their variety, with a choice of 18 different carcass colours, and more handleless options than any other company, including channel handles to match the colour of your door! Come to us for your German kitchen and with Schroder, we are certain we can match anything you've seen elsewhere, yet also offer you so much more products, features, and value too.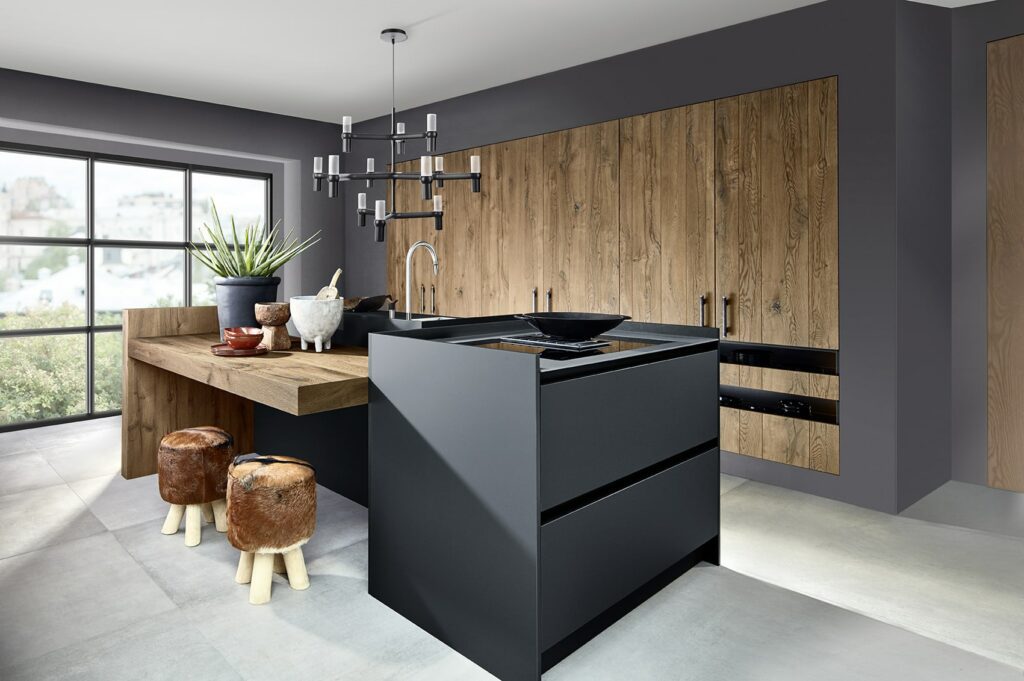 Kitchen Showrooms In Loughton & Pinner
My Dream Kitchen can offer you a choice of our 2 luxury kitchen showroom locations in Loughton or Pinner. Easy to find at both locations, there is also nearby car parking available (free at our Loughton site but paid parking opposite our Pinner kitchen showroom).
Opening Hours
Tuesday – Friday: 10am – 5pm
Saturday: 10am – 4pm
Sunday – Monday: Closed
My Dream Kitchen Service Areas
Showroom Amenities
Both our kitchen showrooms are family friendly, easily accessible (bar a small step at Loughton) and you will be welcomed at each site by a member of our expert kitchen design team. For design appointments please book in advance so we can guarantee uninterrupted time to work on your project, and if you can please bring along any measurements or professional plans at the time of your visit.
Discover Our Range Of Styles