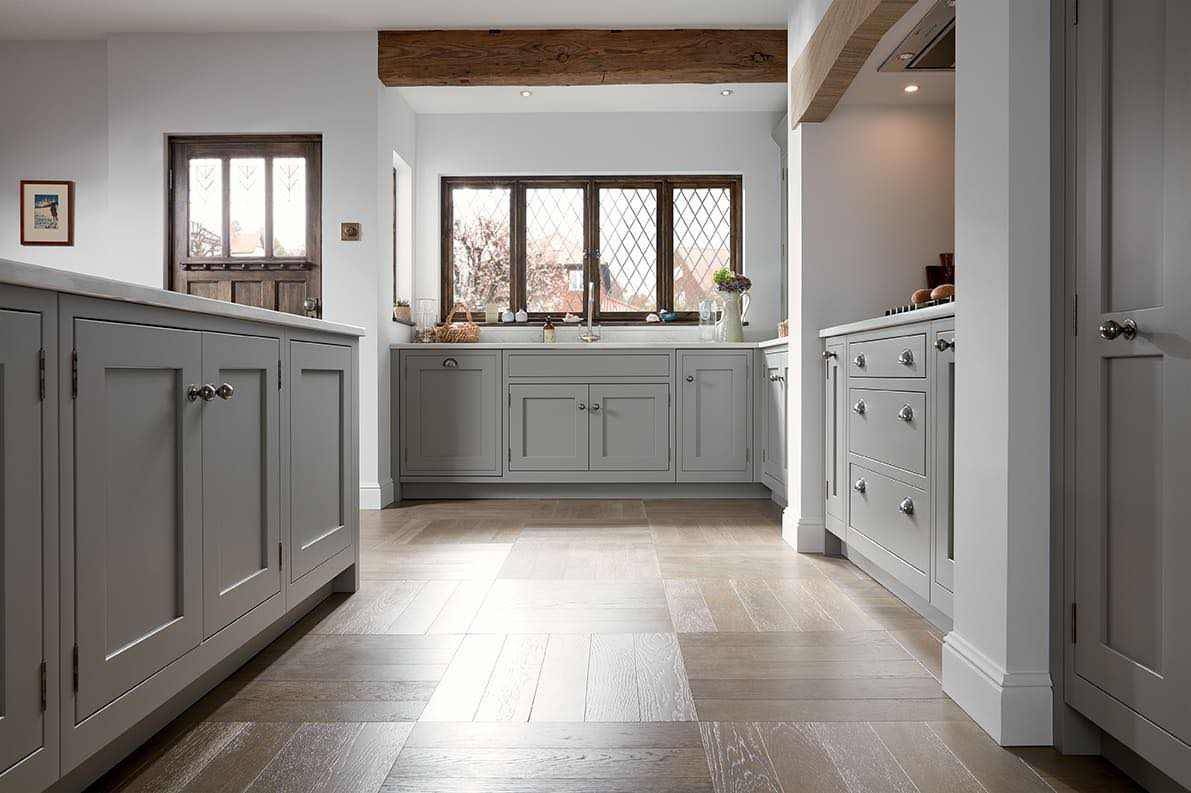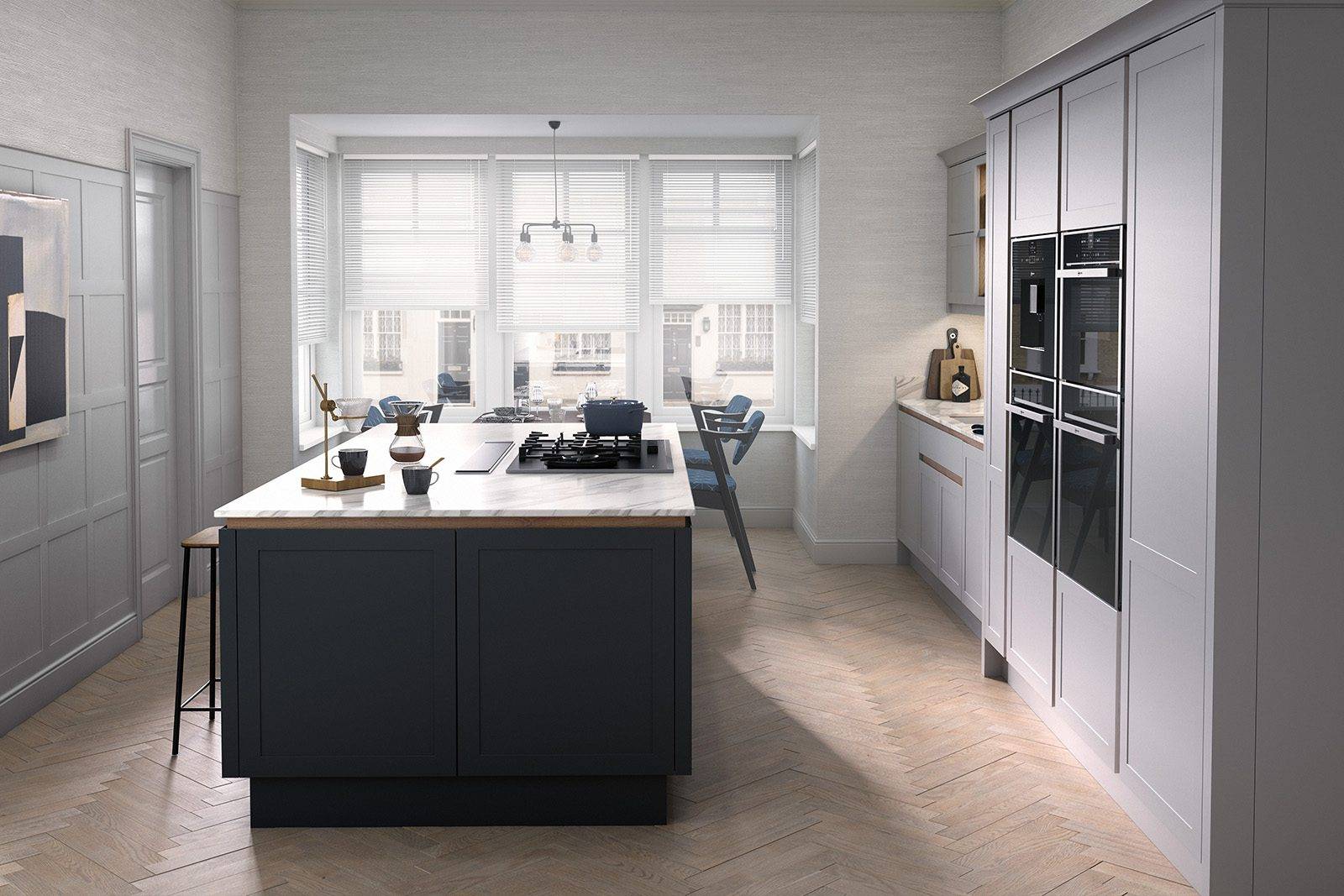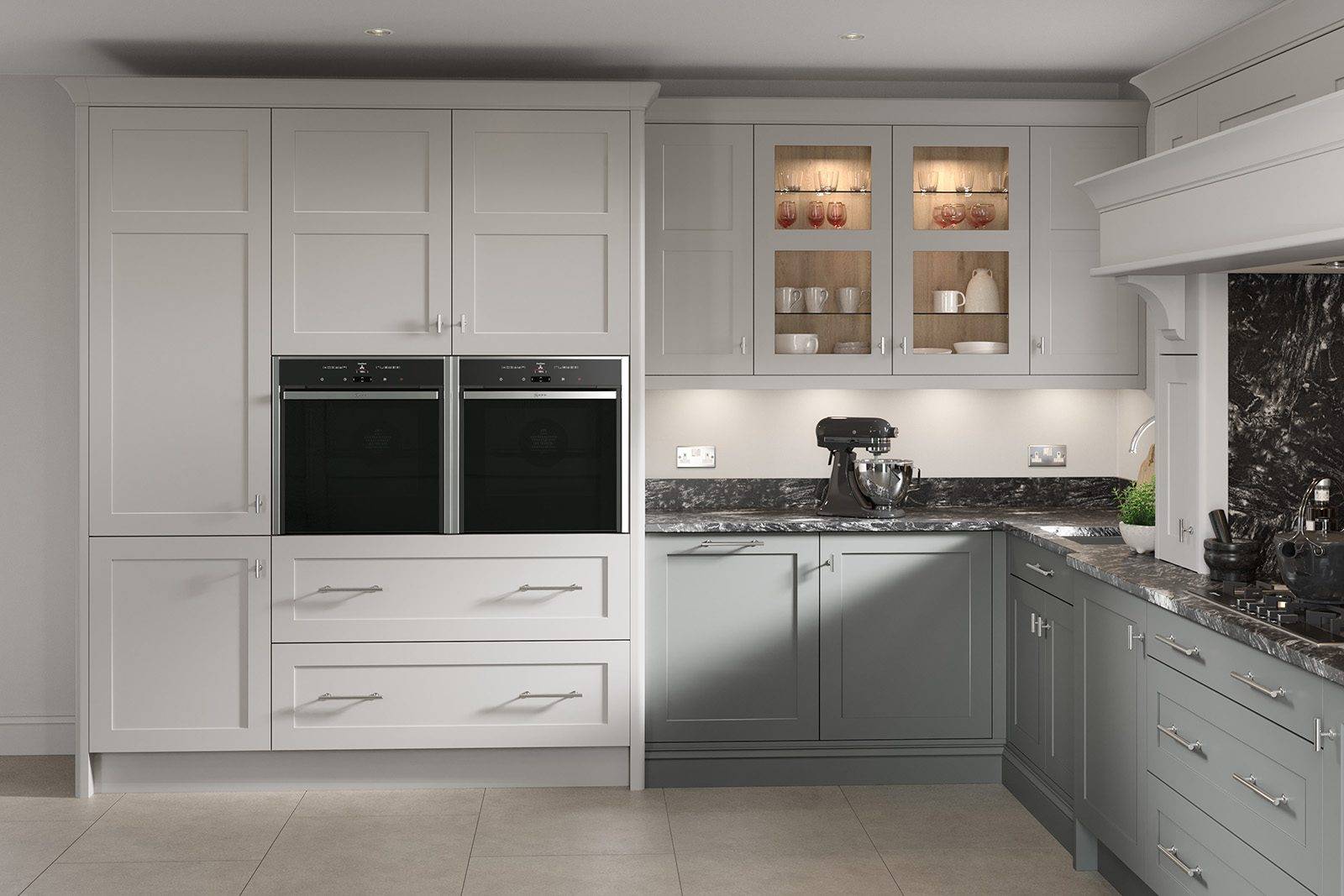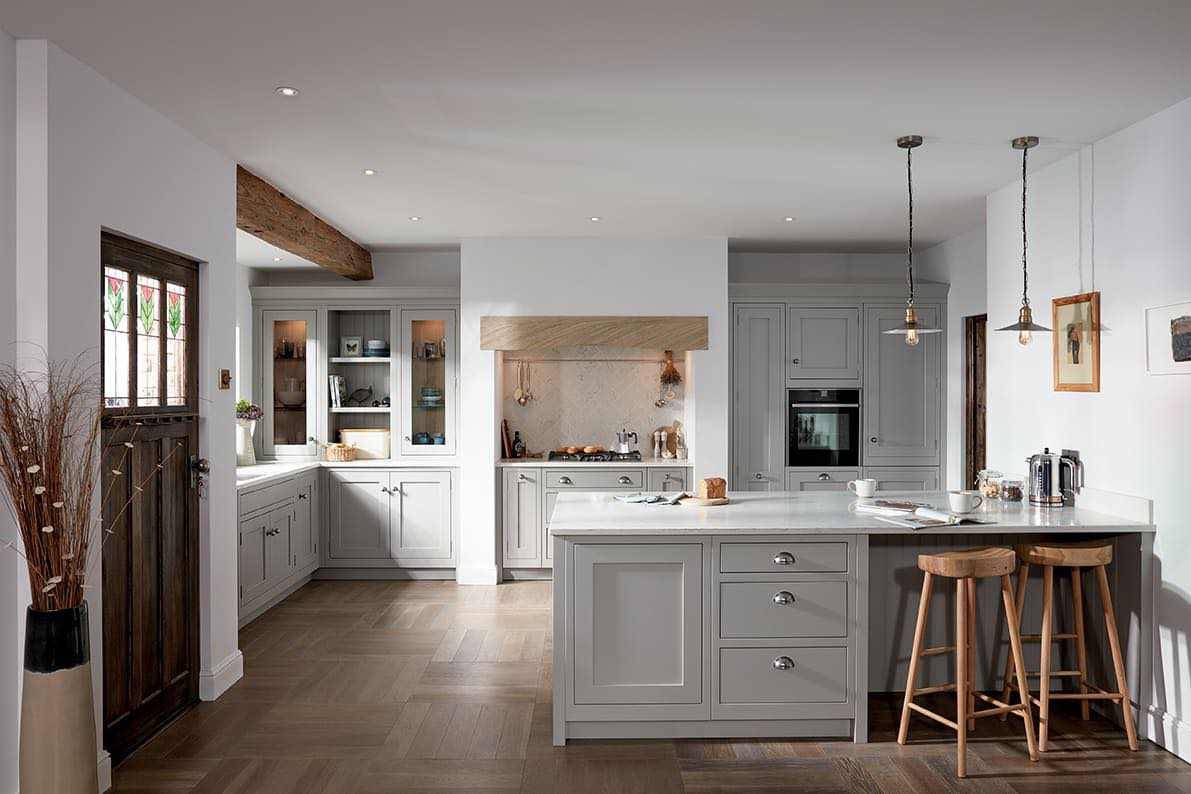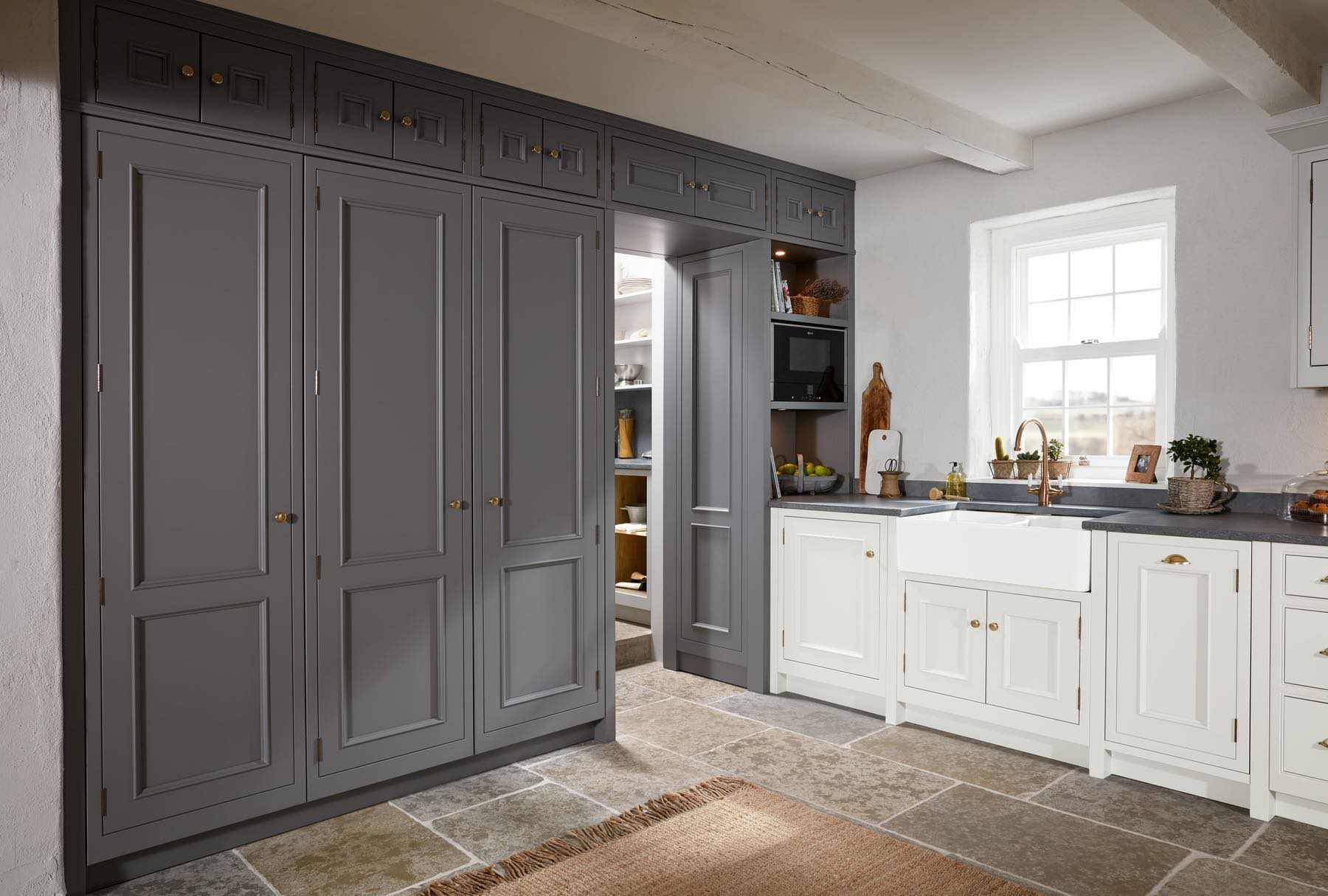 1909 Grey In Frame Shaker Kitchen.
Second Nature Grey Gloss Handleless U Shaped Kitchen.
Second Nature Dust Grey Shaker Kitchen.
Second Nature Dark Grey Gloss Kitchen.
Second Nature Modern Grey Shaker Kitchen.
1909 Light Grey In Frame Kitchen.
1909 Grey And White Shaker Kitchen.
Grey Kitchens
A popular choice for clients, grey kitchens make a beautiful and timeless addition for the home. Within the past decade, grey tones have really come to the forefront of interior trends; admirable for their elegance, neutrality and calming façade. Grey is also very easy to work with, which is reassuring for homeowners as they embark on projects which prove both a costly and highly personal investment. To this end, My Dream Kitchen offer a generous range of grey kitchen tones ranging from very light, to mid-grey, as well as moody, dark greys at the opposite end of the grey colour spectrum. And along with our array of grey kitchen tones, we also have an impressive selection of grey finishes. This includes high gloss, matt, glass, wood, stone and concrete grey kitchen doors and worktops.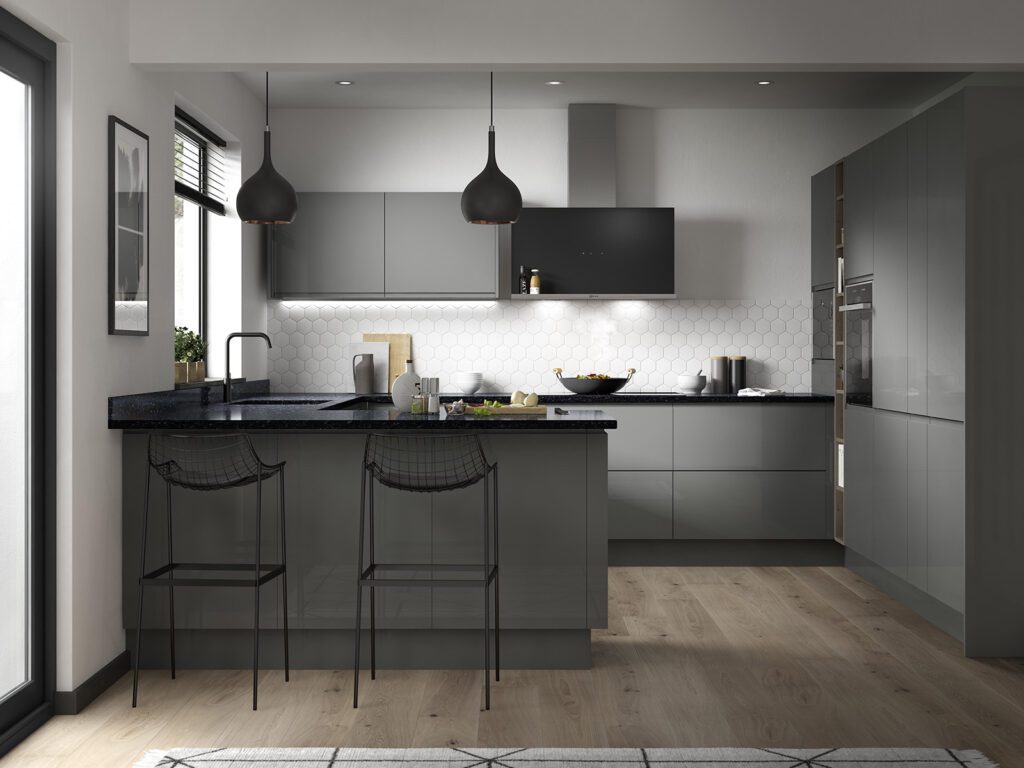 Grey Matt Kitchens
The epitome of understated elegance, matt grey kitchen designs make an excellent and long-lasting choice for the home. They can be incorporated as a beautiful standalone finish, or else their accommodating nature is wonderfully accepting of other tones and textures; together ensuring an agreeable ambience. Their durable surface is smooth to the touch, and less prone to fingerprints than their glossy counterparts, making matt grey doors easy to look after and maintain. For 2020, My Dream Kitchen are also offering matt grey kitchen options within our dynamic new Anti-Fingerprint kitchen range.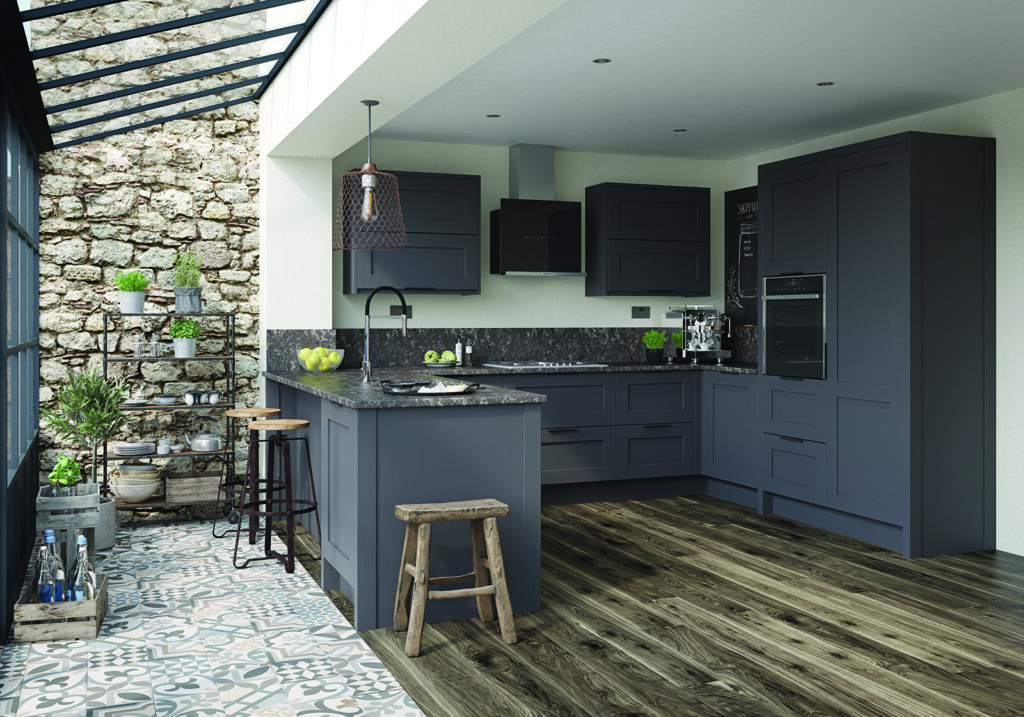 Grey Stone And Ceramic Kitchens
Reflecting the ongoing trend for rich textures as well as the popular Urban and Industrial kitchen themes, our grey Ceramic kitchens truly stand out from the crowd! The textured grey ceramic kitchen doors are dark, opulent and full of character. They make a dramatic stand-alone statement, or else blend wonderfully with other natural and contrasting components to soften and balance the Ceramic door's cool facade. My Dream Kitchen 's Stone and Ceramic kitchen ranges offer a high quality product with a multitude of benefits, including resistance to scratches, heat, discolouration and stains,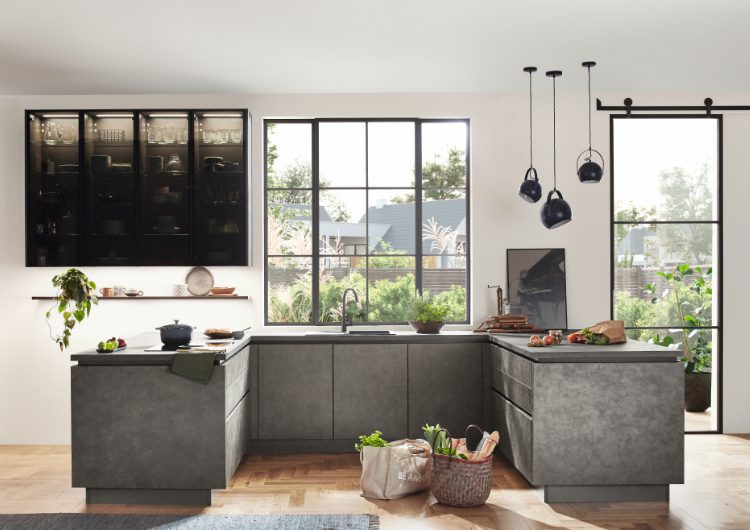 Grey Gloss Kitchens
High gloss kitchen doors are renowned for their beautiful, elegant, glass-like reflections. Their look and feel is modern and clean, whilst offering versatile flexibility within design. Grey high gloss kitchens are no exception to this, and My Dream Kitchen are highly experienced in creating refined grey gloss kitchens with a beautiful look and highly functional nature. Available in grey gloss tones ranging from light to dark, and finishes including Glass, Lacquer, Laminate and Acrylic, there is sure to be a grey gloss kitchen finish that will suit every individual taste and budget.
Grey Shaker Kitchens
From classically styled Shaker kitchens in light grey, to a modern reinterpretation as shown here, we have a wide range of Shaker style doors available in a choice of beautiful grey tones.