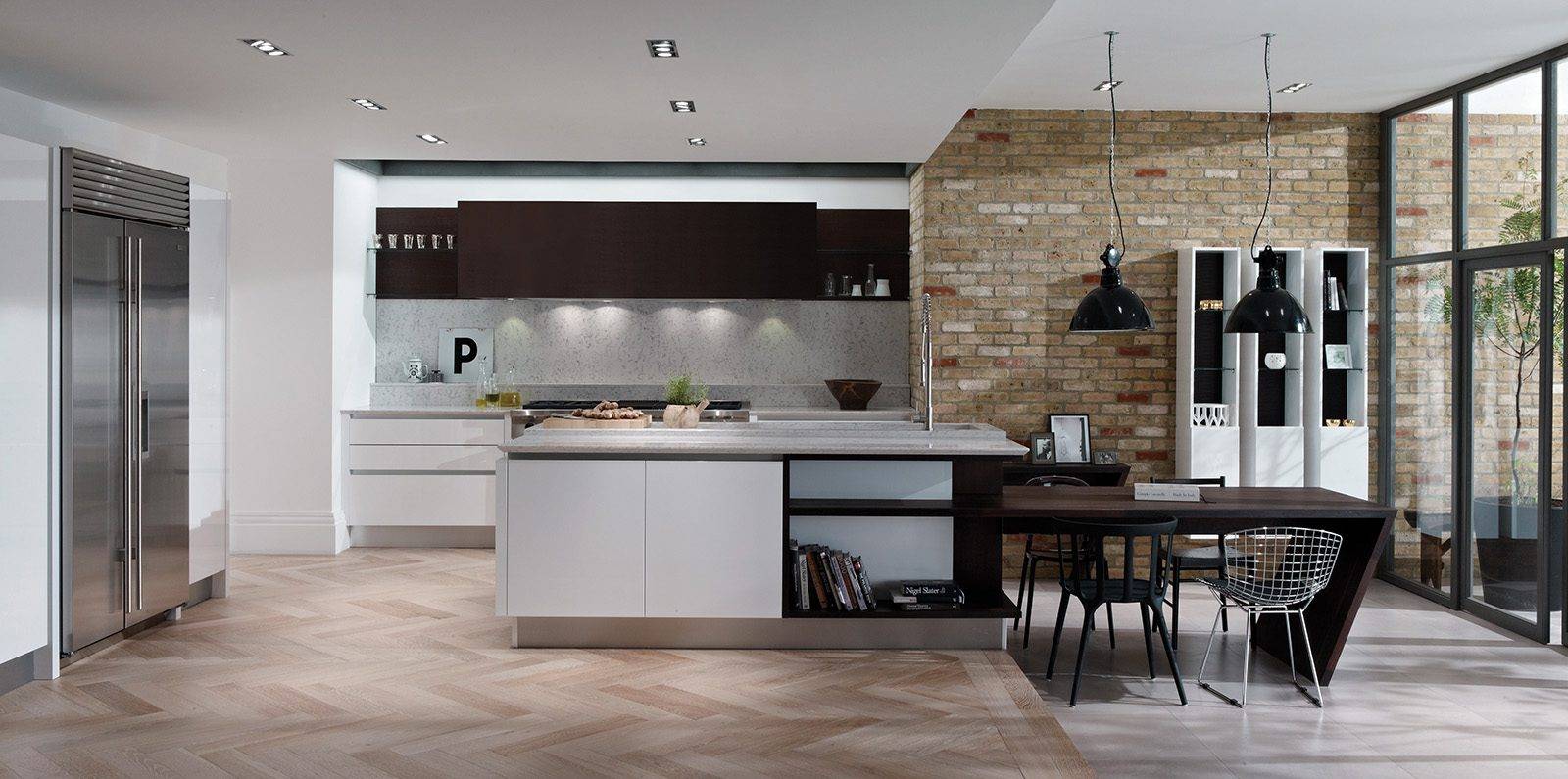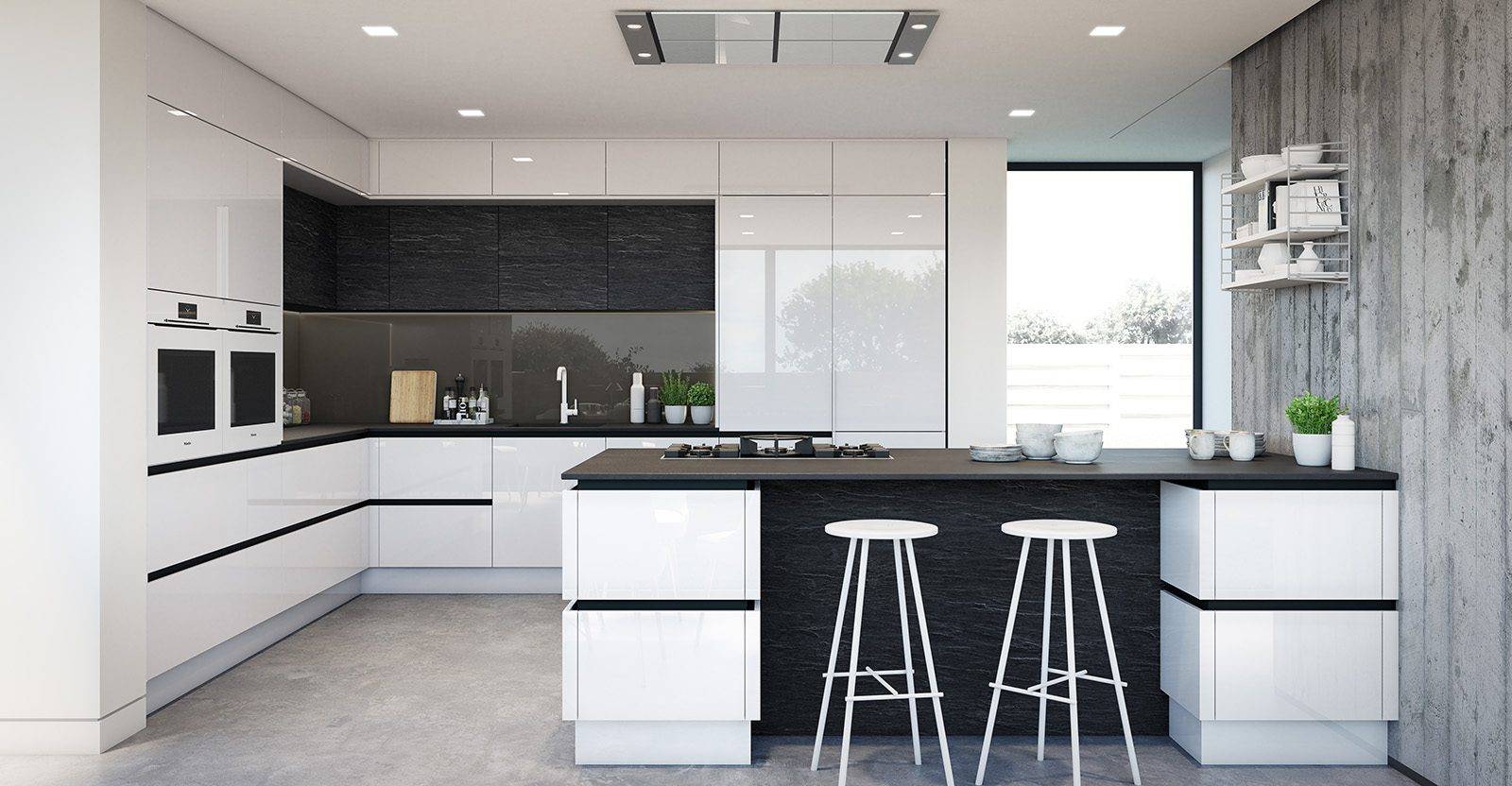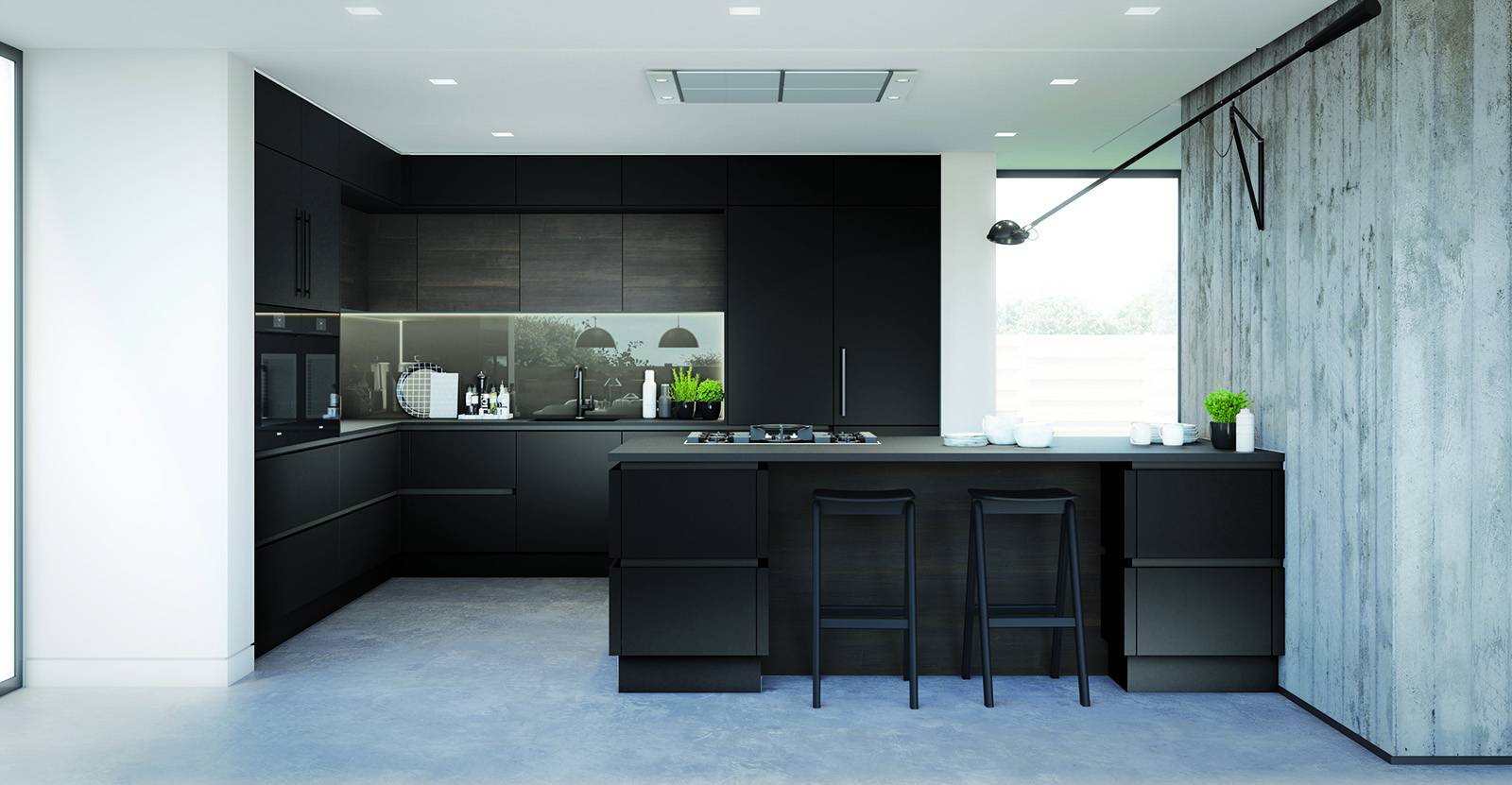 Second Nature Grey Gloss Handleless U Shaped Kitchen.
Second Nature Dark Wood Handleless Kitchen.
Second Nature Matt Handleless U Shaped Kitchen.
Second Nature Matt Handleless Kitchen With Island.
Second Nature Matt Handleless Compact Kitchen.
Second Nature Handleless Open Plan Kitchen.
Second Nature White Gloss Handleless Kitchen.
Second Nature Matt Black Handleless Kitchen.
Handleless Kitchens
With an unrivalled range of handleless kitchen products and depth of experience in designing and installing them, the My Dream Kitchen Team feel we can justly call ourselves experts within this field. Catering for budgets ranging from £10,000 to over £50,000, our high quality handleless kitchens are possible within almost every door in our range, and in a wide variety of colours and materials. This includes all of our gloss, matt, stone, ceramic and concrete doors, as well as the majority of our wood doors.
Why Are Handleless Kitchens So Popular?
Simply put, the handleless kitchen style is popular because of its streamlined, sleek and elegant appearance. 'Streamline' refers to a kitchen view where the flow of the units is uninterrupted and efficient. The lack of handles reflects a minimalist design approach toward achieving purity and simplicity within design, ensuring that which is not needed, is not present…such as handles! In accordance with this concept, kitchen design has evolved so that handles are now a kitchen choice rather than necessity.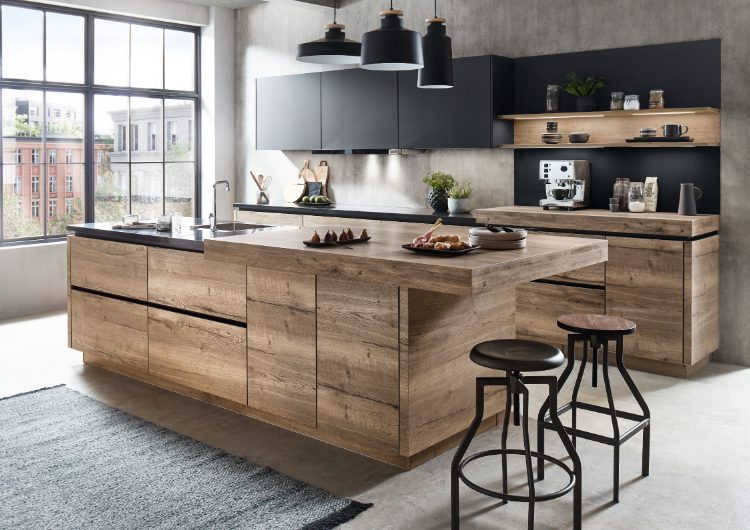 Benefits Of Handleless Kitchens:
The handleless kitchen style creates a clean, uncluttered and timeless look. (Its timeless quality is especially beneficial if there's a future possibility of you selling your home).
Whether a bold statement, two-tone design or a soft scheme with flowing curves, the wide range of door options within the handleless style -along with its versatile nature- enables increasingly creative design possibilities.
They take up less space than a handled kitchen. This is particularly significant for small kitchens where an absence of handles enables more space, increases usability and eliminates the possibility of snagging clothes.
Handleless kitchens are easier to clean and maintain, requiring only a simple wipe of the surfaces rather than cleaning in and around the handles. This also makes them more hygienic as dirt cannot accumulate in these hard-to-clean areas.
Handleless kitchen doors can be easily and elegantly continued into other areas of the home. This makes them a popular option for living room furniture within open plan arrangements.
Handleless systems with a push-open mechanism enable easy access to cupboards through a smooth, free motion; furthermore, a wide door opening angle provides clear visibility of the contents within.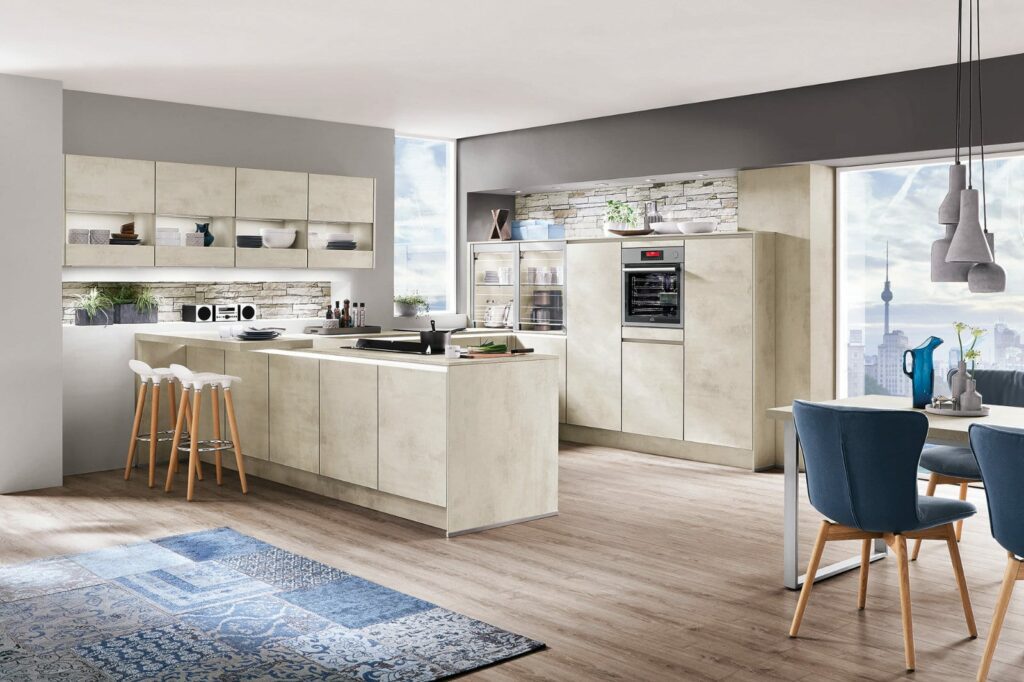 Handleless Kitchen Cabinets: What Is A True Handleless Kitchen?
A true handleless kitchen will always contain a handleless kitchen channel system. Requiring a specialist manufacturing process, each cabinet carcass in the run of units has a sophisticated rebate machined into it, and into this, a stainless-steel C-shaped channel is inserted. Via this mechanism the door is opened by placing your hand behind the top edge of the door or drawer and pulling it forwards and outwards. However, increased demand for handleless kitchens has brought new variations of this style, making them more affordable. For example, a J-Groove or J-Pull has an integrated J-shaped recess at the top edge of the door for the fingers to curve around and pull the door outwards. But this style is not a 'true handleless' kitchen! It is important to recognise the difference and note that manufacture processes and the resulting product vary greatly in quality.