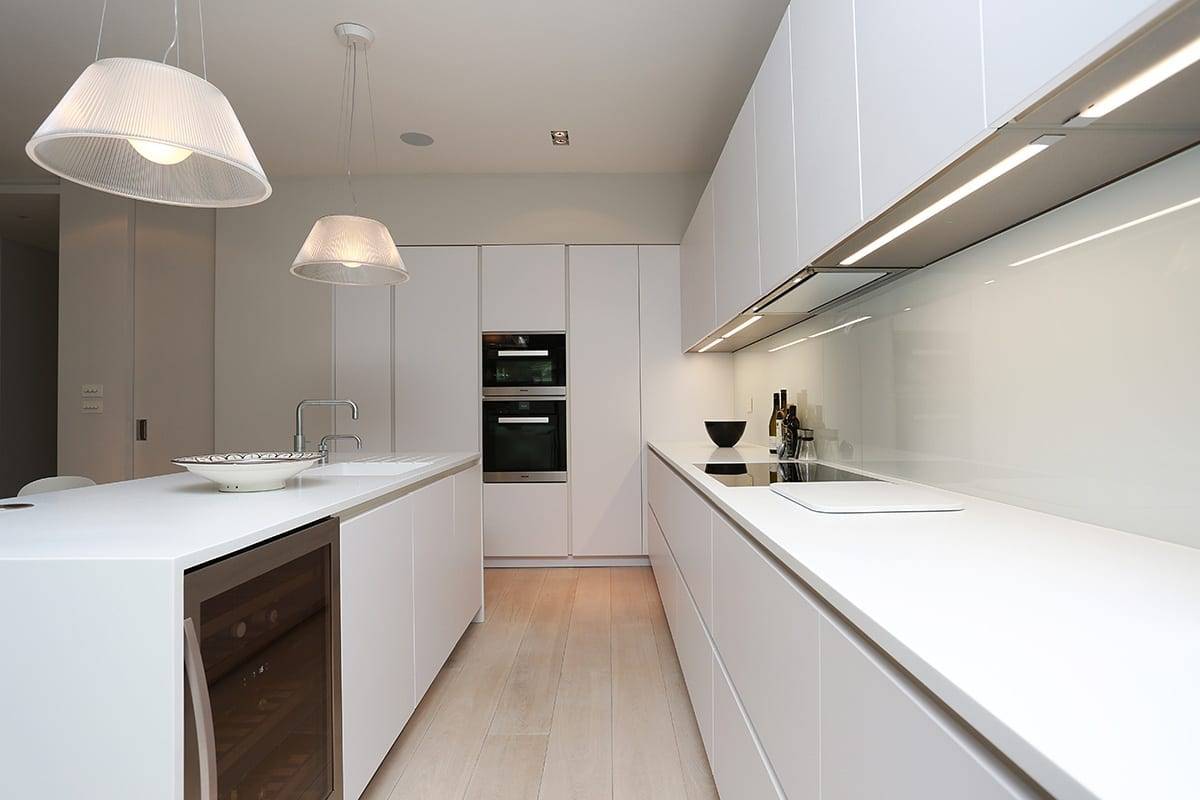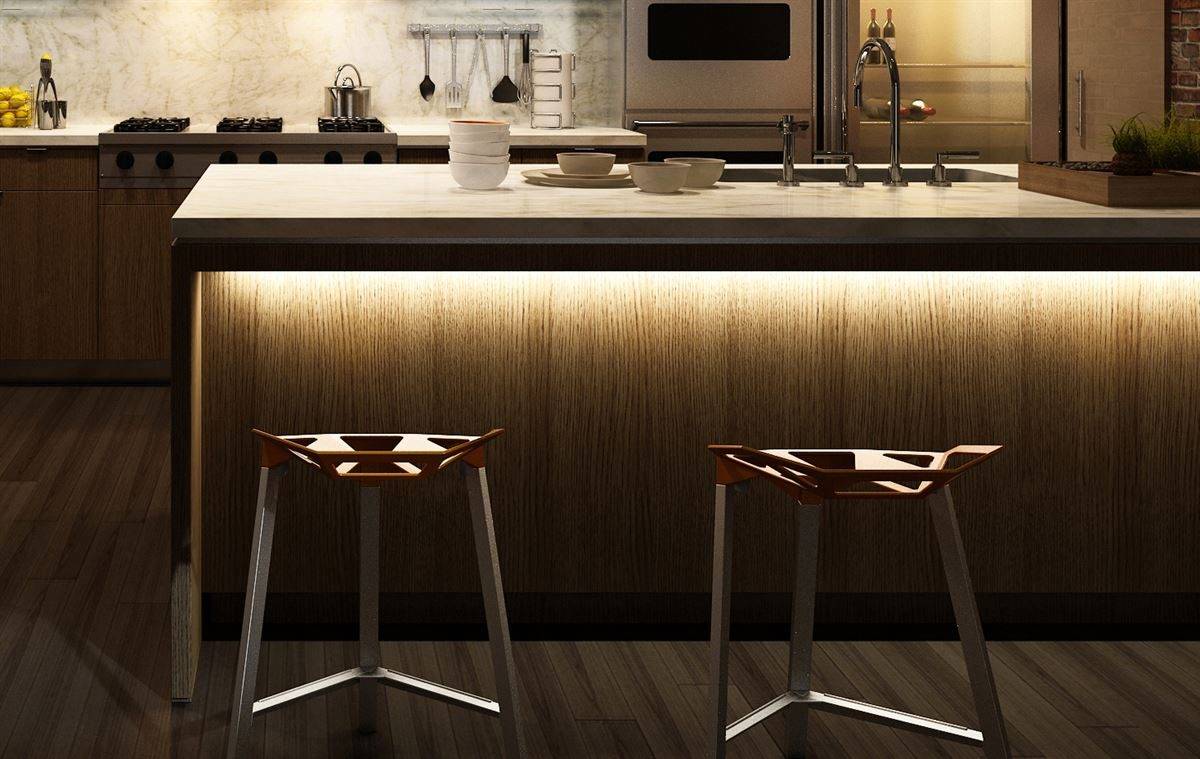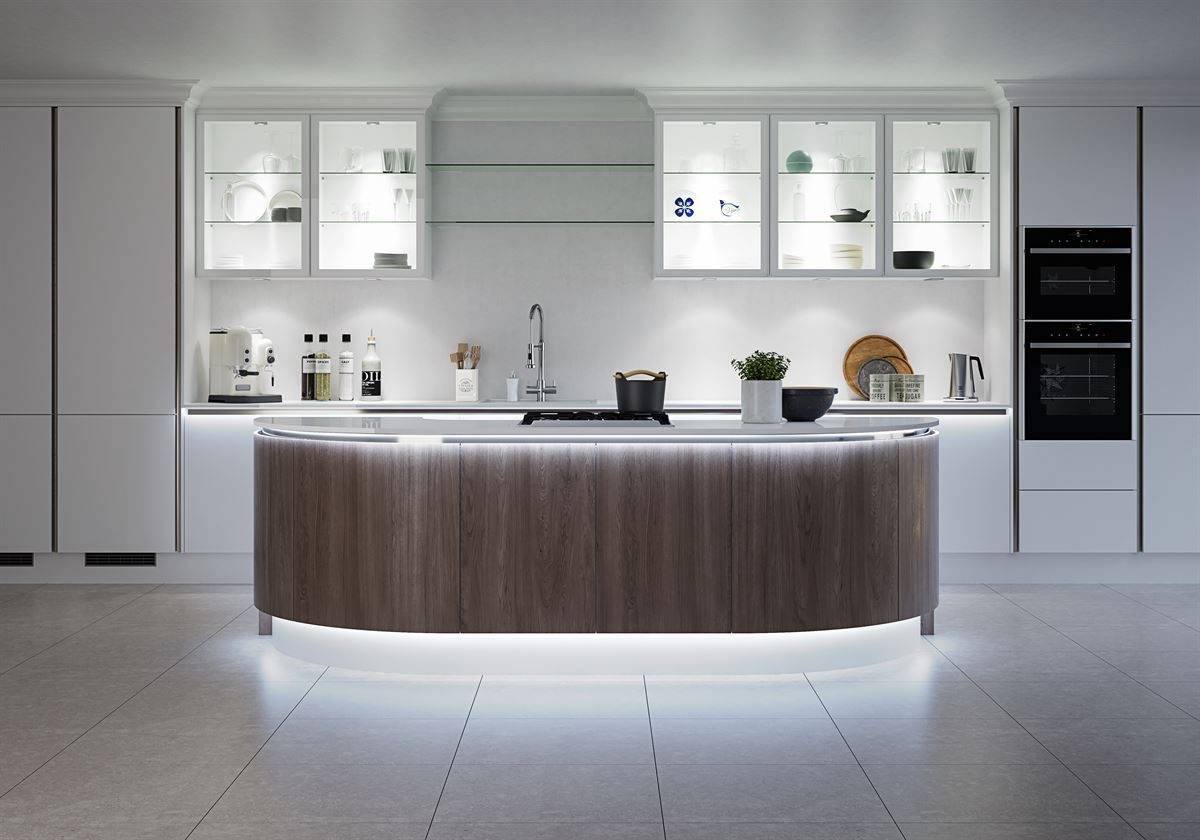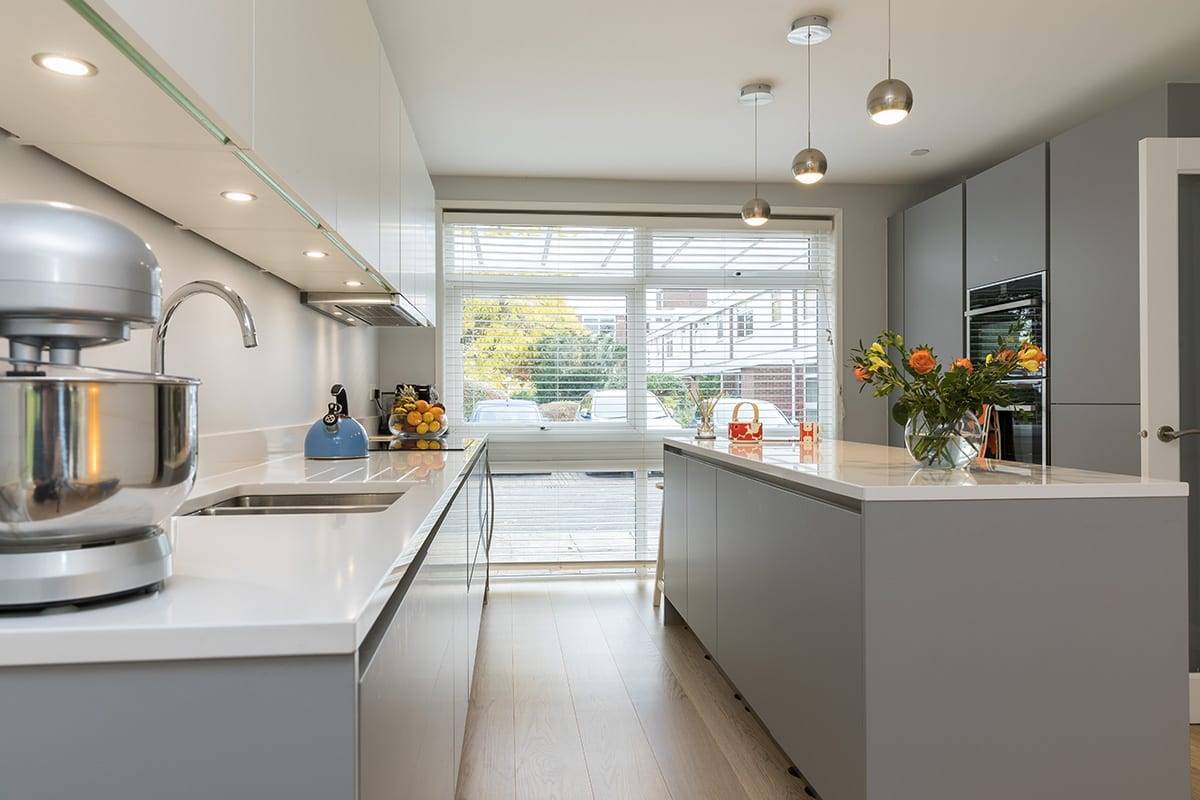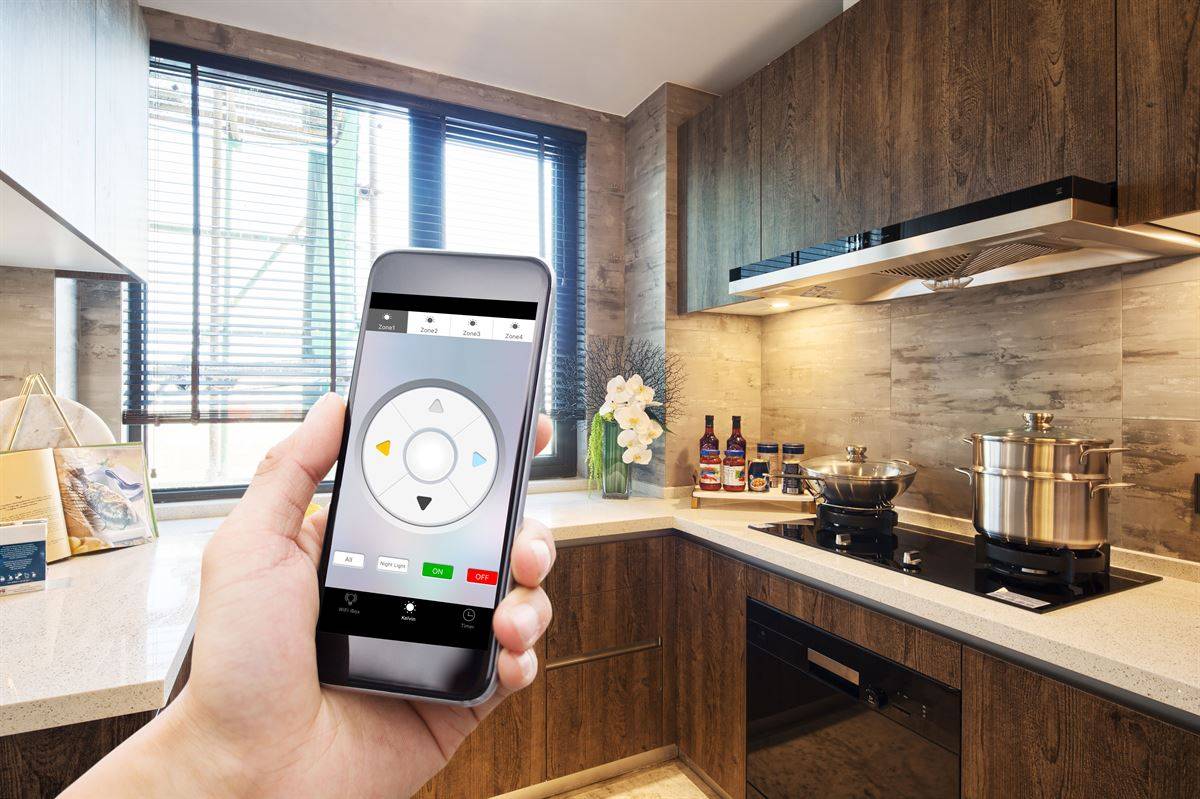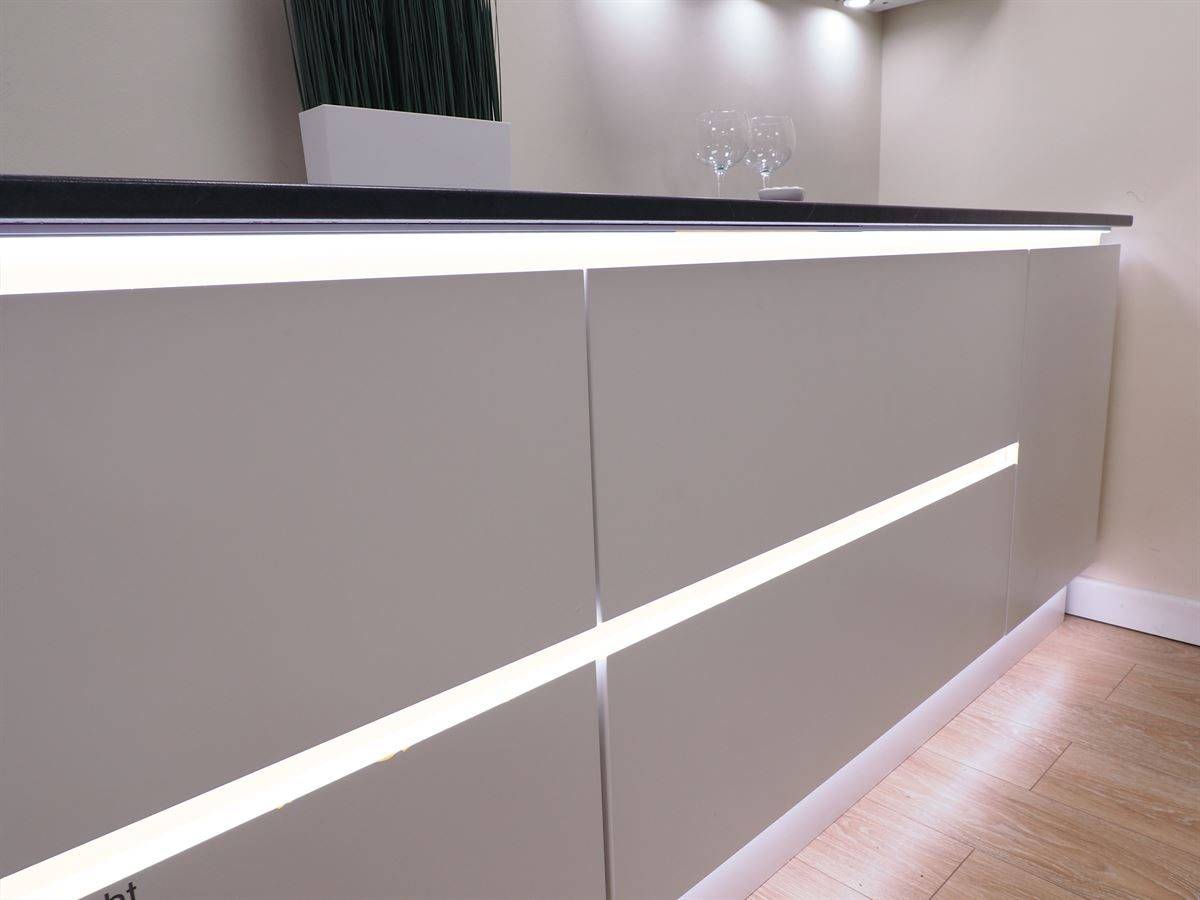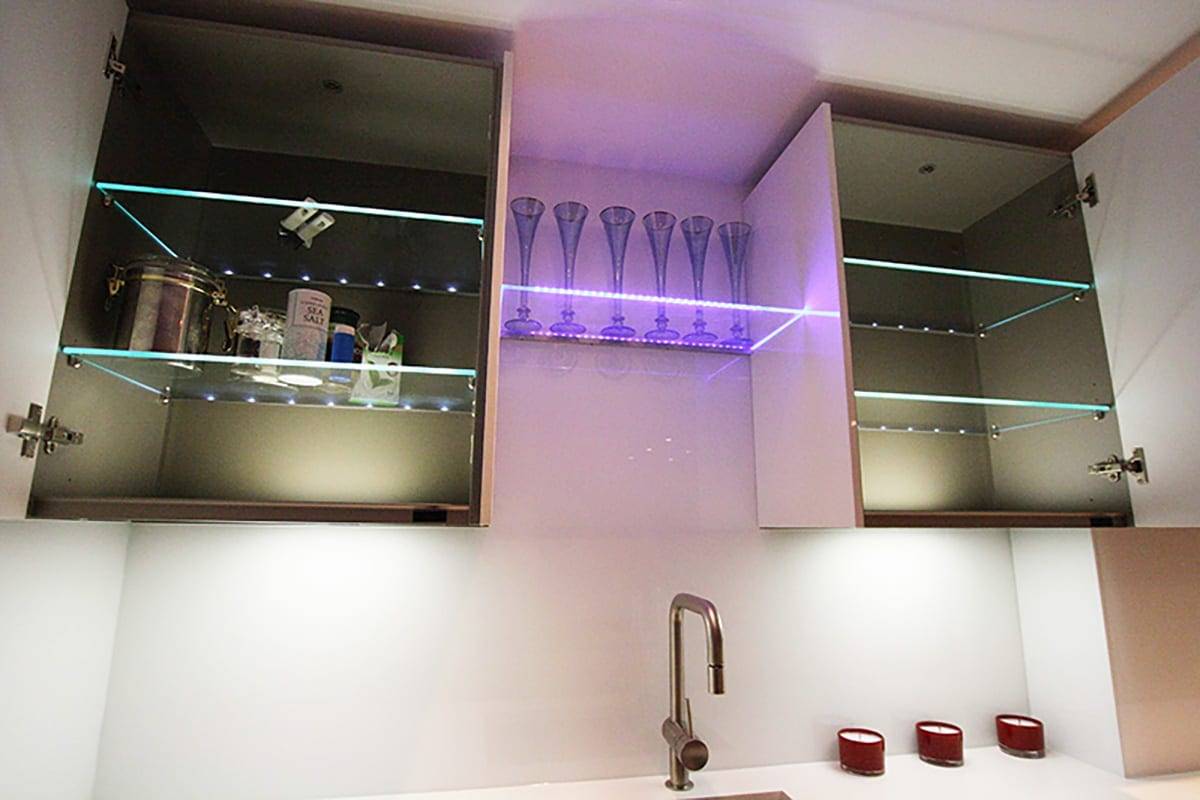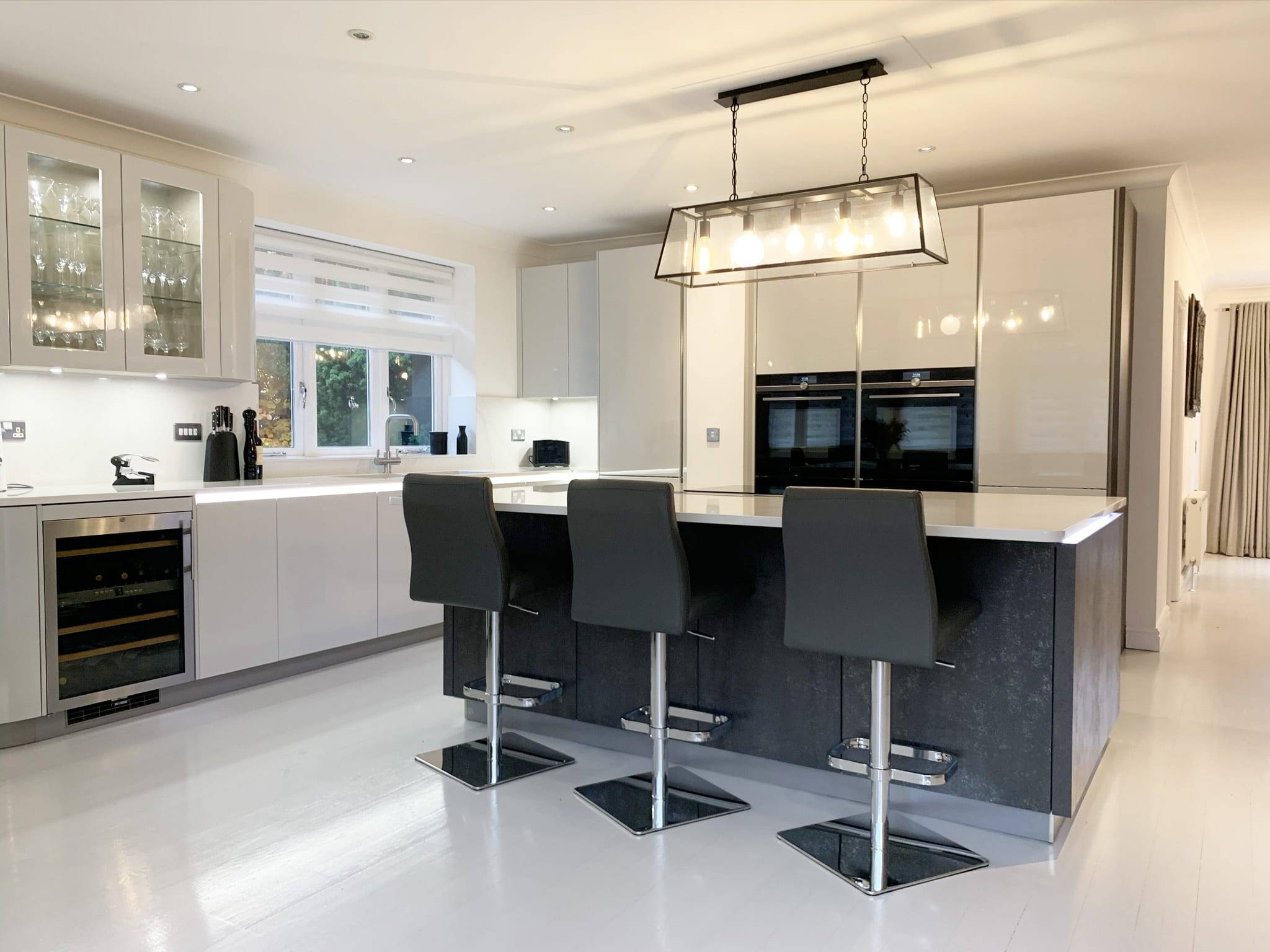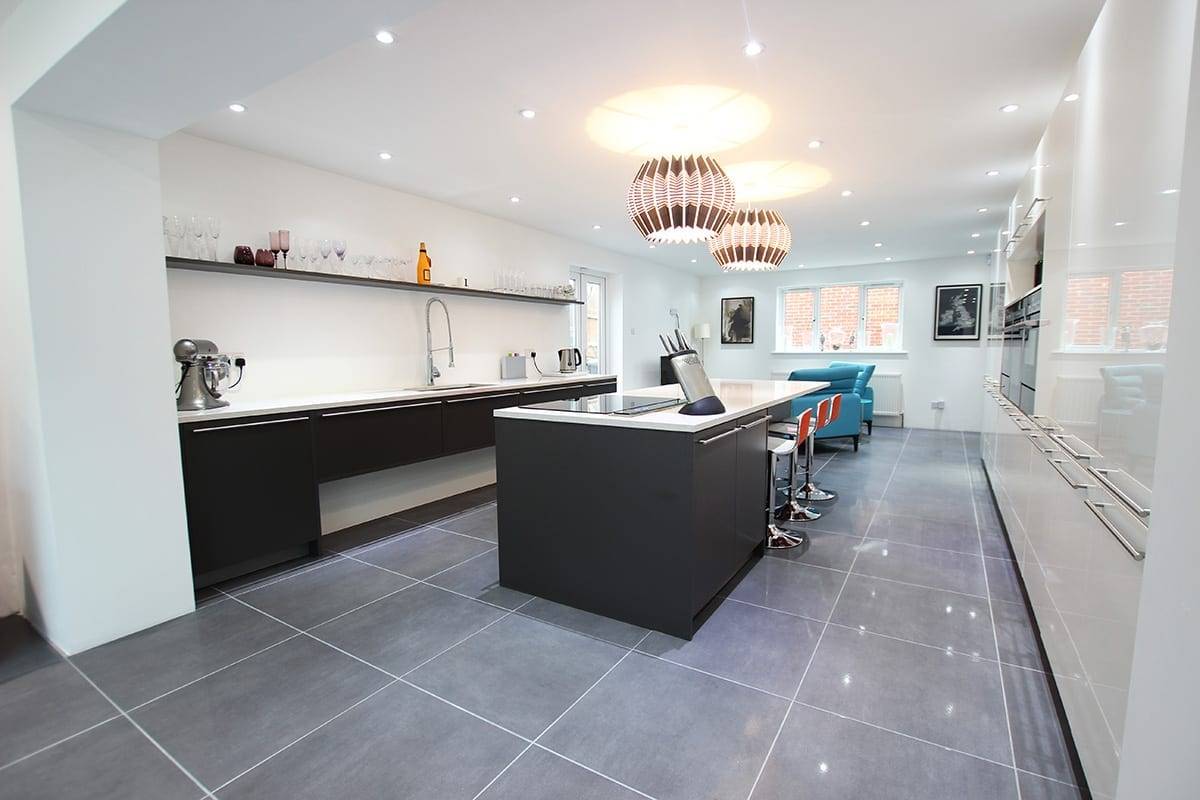 Under Cabinet Strip Led Lighting.
Sycamore Led Strip 1200X759.
Sycamore Flexile Strip On Curved Island High Res 1200X840.
Under Cabinet Spot Lights With Pendant Lights.
Sycamore 4 Zone App Lifestyle 1200X799.
Sycamore Lifestyle 1200X900.
Kitchen Cabinets With Led Lighting.
Lighting
Lighting is an essential part of modern kitchen design and can make a dramatic difference to your kitchen's look and feel. A light and bright kitchen makes the difference between an enjoyable kitchen experience of cooking and eating, versus the frustrating impracticality of a poorly lit kitchen. The right lighting options will accentuate the quality, colour, and style of your chosen door finish. It will show it at its best and ensure darker furniture tones won't engulf a space. We specialise in guiding you through the different types of lighting systems available and will work with you to ensure the most suitable kitchen lighting is specified. Essentially there are three types of lighting to consider within your kitchen, each with a different purpose and the most successful kitchen designs usually include a combination of all three lighting types: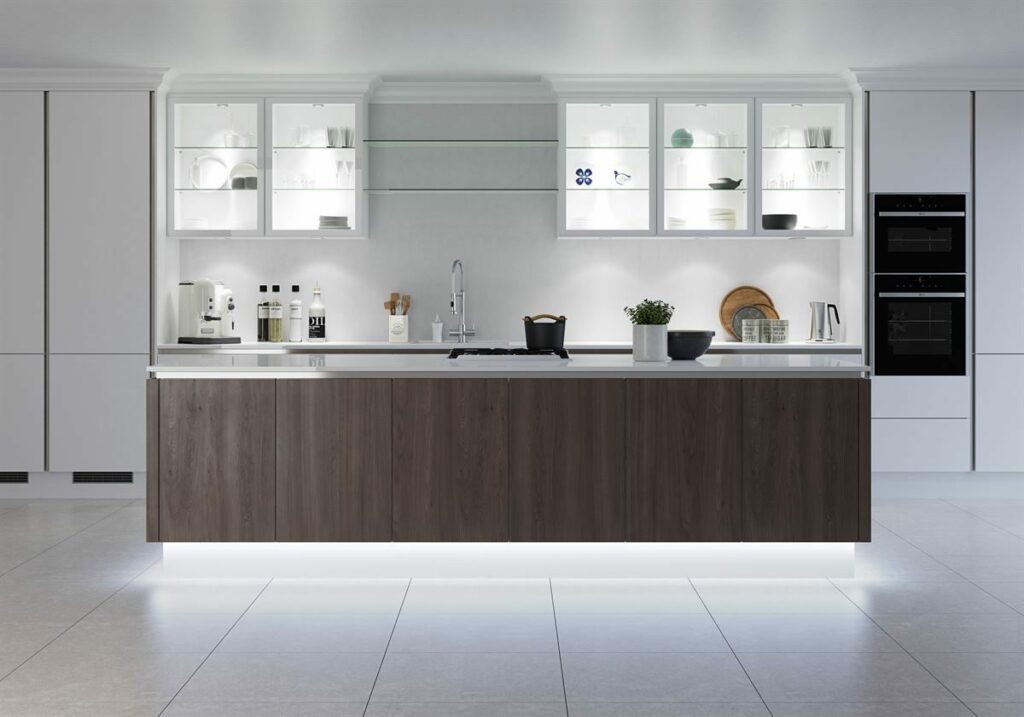 Sycamore Kitchen Lighting
At My Dream Kitchen, we specialise in lighting solutions by the renowned lighting supplier Sycamore Lighting, a market leader in LED lighting and control systems. 
Whatever lighting you need for your kitchen, be it ceiling and cabinet lights, strip lights, drawer lights or feature lighting around an island, at My Dream Kitchen we can design the perfect lighting plan, and with a choice of LED tones to suit user requirement as well as the style of your space. Our lighting solutions are easy to operate, can be controlled remotely, and implement the very latest in energy saving technology which costs less to run as well as increasing the life of the lamp.
Kitchen Task Lighting
Just the same as using a nightlight for reading or lamplight whilst working, kitchen task lighting increases visibility to help you in preparing and cooking food. Kitchen task lighting introduces a direct source of light onto a specific kitchen area, usually the worktop, cooker and sink area.
For example, lights integrated within the bottom shelf of your wall units provide superb illumination for the workspace beneath. They also remove the need for an old-fashioned pelmet or track. Other examples of task lighting include pendants over an island lighting up the area underneath, shelf lighting or cabinet lighting which easily shows cupboard contents, and extractors over a hob with integrated spotlights to light up the cooking zone below.
Ambient Kitchen Lighting
Ambient kitchen lighting is usually softer and more generalised than task lighting so will affect the entire room space rather than a specific aspect of it. Its function is less about practical use and more about creating a specific look and feel for the room, whether you want traditional and homely, or minimal and contemporary. Recessed ceiling downlights, pendant lights or uplights on top of cabinets (which add an even layer of light to the space) are perfect for ambient kitchen lighting within a modern setting. These lights are available in three shades of white: cool white, warm white, and daylight, ensuring you can set the exact tone you want for your kitchen and living space. Modern ambient lighting combinations should also include a dimming control to soften the lights from a bright daylight casual kitchen feel, to a more atmospheric and intimate setting, ideal for a dinner party or romantic meal!
Accent & Feature Kitchen Lighting
Accent or feature lighting has a primarily decorative purpose, enhancing the select features of your kitchen that you want to stand out. This might be illuminated wall units, glass shelves, light up drawers, or plinth lighting. LED strip lights around a mirrored splashback, or along the underside of a kitchen island worktop create a stunning and contemporary kitchen appearance, or for islands can be used to create a floating kitchen effect. With high energy efficiency, a long lifespan and a pliable, tailored fit for small spaces, LED lights are ideal for a modern kitchen look and for highlighting kitchen features.
Accent lighting in combination with ambient lighting creates a three-dimensional feel, which in turn enriches the tone that has been set within a space. As with task lighting, it is possible to change the colour of lights as well as dim them to create different effects, and they do not need to be switched on all of the time, or at the same time. This is particularly appealing for homeowners who want to bring a Wow factor to their kitchen and for entertaining guests.
Small Kitchen Lighting
Lighting will affect the look and feel of room space and so for a small kitchen, lighting options to create the illusion of more space are an absolute must! A light gloss furniture tone is best for reflecting light back across a kitchen, but darker matt finishes can work beautifully too, as long as you include the right lighting in the right places. We can help you plan your task, ambient, and feature lighting for the best possible results in a small kitchen. We know the best lighting tones and colours to use to show a finish at its best; we know where to locate lighting to enhance a feeling of space, and we also know it's those extra touches that really finish a room off. Whether this is a run of LEDs along a worktop edge, drawer lights, up lighters above tall cupboards, or decorative plinth lighting.
Make Light Work Of It
The kitchen is both a work and social setting, so lighting must be practical where needed, yet in all cases should still express character and personality through individual style choices!
As the kitchen is the most frequented room of the house, it is this that says the most about you! Choices for task lighting, ambient lighting and feature lighting are many and far between, so when planning a new kitchen you should be sure to explore all your options and remember that the best kitchen designs are those that incorporate all three types of lighting. This guarantees comfort, usability safety, and of course…style!